Who We Are
It has always been about seniors.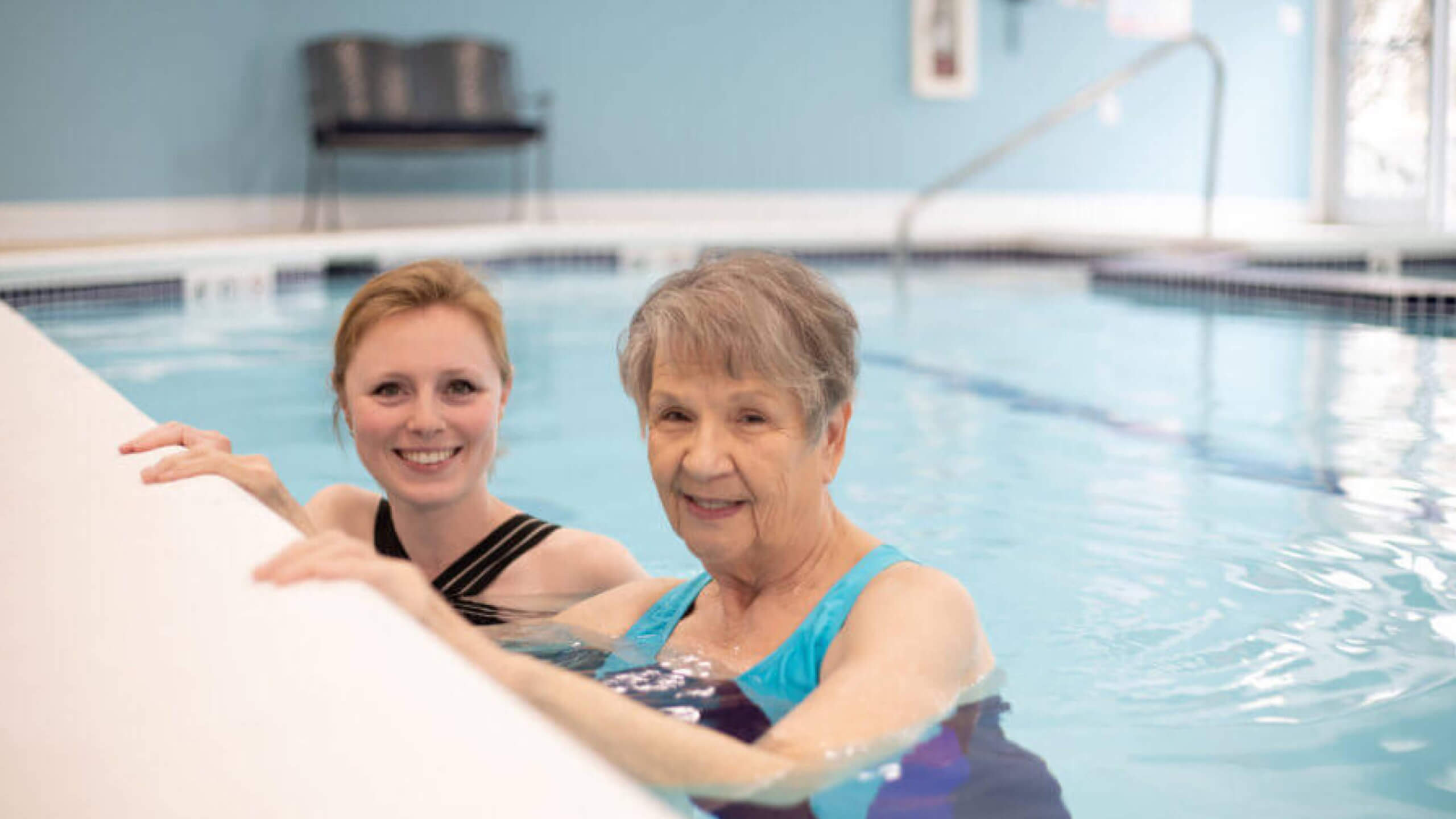 Building a Better Model.
From day one, EmpowerMe's mission has been the relentless pursuit of opportunities to improve the lives of seniors. Our journey started with asking how we could serve seniors better, and every move we've made reflects and supports that commitment. ‍
EmpowerMe was founded by seasoned entrepreneurs and executives within the senior living industry who saw the lack of coordination residents face from the many healthcare providers in their communities.
From our first clinic, we have focused on solving the unmet needs of both residents and community staff to improve outcomes for seniors and enrich the communities they call home. ‍
Our senior living operator DNA gives us a valuable perspective on the difference an integrated healthcare provider can make in a community. When centered around improving resident outcomes and becoming deeply ingrained with the core values and operations of our community partners, we transform how care is delivered. ‍
EmpowerMe intentionally launched with therapy services as the foundation of our platform. Our therapists' daily presence in communities helps us identify the most impactful ways we serve seniors and community staff.
Today, EmpowerMe's fully integrated approach is reshaping the Senior Living industry. At our integrated partner communities, you'll meet therapists helping a resident increase their mobility and balance, teaching a boxing course for residents with Parkinson's, or playing bingo to improve a resident's memory. You'll see our primary care providers visiting with residents to review their medications and coordinate their care.
Wherever you go, and whoever you meet, you'll see EmpowerMe improving the lives of seniors and enriching the communities they call home. It's who we are.
Seeing the Need
We were founded as an outpatient therapy organization, purpose-built for senior living communities. Providing integrated physical, occupational, and speech therapy services at no cost to communities, we realized that therapy was just the beginning.
Expanding our Impact
Seeing the impact that residents and communities were experiencing, we started to expand our on-site, specialized therapy services to senior living communities across multiple states. Within our first year, our community partnerships doubled and our team quickly grew to 90 team members.
Responding to the Demand
With an overwhelming response to the needs we were meeting and the results our partners were experiencing, we realized the needs were more than therapy. Our dramatic growth continued while reinforcing our vision to fully integrate senior care.
Integrated Care with Pharmacy
Therapy set the foundation. With our vision of an integrated healthcare services model, we incorporated pharmacy services into our approach to care. Pharmacy services could now be offered on-site with full medication management services.
Serving Seniors Coast to Coast
With the acquisition of Salus Physical Therapy and ONR, we have extended our mission to touch the lives of more than 100,000 seniors in 38 states and counting.
This is Just the Start
The integration of therapy, pharmacy, and primary care services is transforming the way healthcare is delivered to senior living communities. We can identify issues faster, save staff time, measure outcomes, and live up to our mission from day one — improving the lives of seniors.
Vision
Our Vision: To be a tech-enabled, multi-service healthcare organization focused on improving outcomes for seniors and the communities where they live. We envision vibrant community living, where seniors thrive. With integrated services, we drastically improve the quality of life for seniors in your community, improving their mental, physical, and emotional wellbeing. It's always been about helping seniors live happier, healthier, and longer, and we've never been more committed to them. What began with wanting to offer the most personalized, effective, in-community therapy for seniors has developed into seizing any opportunity to help them bounce back from setbacks faster and live life vibrantly in place. As we've added new programs, in-community pharmacies, and primary care, we delight in watching the lives of seniors continue to improve.
Commitment to Senior Living
We're no strangers to senior living and the challenges that community operators face. Coming from senior living operations, we understand what is vital to the success of your community and, most importantly, what works for seniors. We started EmpowerMe because we knew we could have an impact – we knew that with more coordination and collaboration among healthcare services providers, seniors could get the care they needed faster and with fewer life-threatening setbacks. That's what it's about. Every day. With that drive and purpose, we continue to pursue every opportunity that will improve the lives of seniors and foster healthier, happier communities.